The 2021-2022 lottery closes in just 2 hours. Don't delay if you plan to apply!

Good Morning, TPS Families! This week's Update has just landed in your in-boxes. Please take a look at your earliest convenience, as we all head into a great week together. Wishing you a peaceful and safe Sunday!

We love being downtown! We're so close to many amazing resources - the public library, parks, theatre, museums, IU - to name just a few. They enrich what we do every day. And we're right where we need to be for families and staff who rely on public transit. We know our location can sometimes bring challenges (traffic, construction, parking!). We appreciate our families and staff who know that it's worth it. We're also grateful to kind neighbors who partner with us on staff parking solutions: Boys & Girls Clubs of Bloomington, Urban Station, City of Bloomington, IN - Parks and Recreation, and the delicious Bedräk Cafe and The Chocolate Moose. And just when we didn't think we could be more thankful to be here, we discover a super sweet video posted by a residential neighbor, sharing the story of the best part of her pup's day: when TPS students shower him with love while traveling safely to and from the park. It's great to be part of Bloomington's downtown!
https://www.tiktok.com/@izzylicata/video/6932860826869091589?_d=secCgYIASAHKAESMgowHYhRYowoCdHIrZ6od%2BswtlgS10wNOddo4jHjhmF5n8quKY7JUtxraPeIkBFqMEkqGgA%3D&language=en&preview_pb=0&sec_user_id=MS4wLjABAAAAtT9eUf5BwxxA4oUqjxjCh6kP5CROYD2CB2oQvosxcR2h1Bkm4xZecW5pgHXiLyfL&share_item_id=6932860826869091589&share_link_id=84344235-37D2-4BC5-BE01-BC3871A67674&timestamp=1614347440&tt_from=more&u_code=dbdi7gb6dcejb5&user_id=6806679677453927429&utm_campaign=client_share&utm_medium=ios&utm_source=more&source=h5_m&is_copy_url=0&is_from_webapp=v1&sender_device=pc&sender_web_id=6903949396501857798&fbclid=IwAR3kvIs3dKBl3vtjlbIK2JSByttir5iNZwiPy621U8SrPKquGam9olqop0A


Happy Sunday, TPS families! This week's Update has landed in your in-boxes. Please remember that tomorrow is a scheduled conference day, so there are no classes in any format. We hope that you enjoy a peaceful long weekend. Keep an eye out for any weather-related announcements as we move into the week together. Be safe!

TPS Families - please remember that Monday (February 15) is an optional conference day. There will be no classes (F2F or virtual). If you are in need of childcare, the Lincoln Street Boys & Girls Club is offering camp that day, and they still have spaces available. Wishing everyone a restful and safe long weekend!

Tuesday, February 9: As you know, we follow the decisions of MCCSC for weather cancellations or delays. As a result, The Project School will be all virtual (no F2F) today due to inclement weather. Watch for emails from your child's teacher, stay safe and warm, and be sure to spend some time enjoying this beautiful snow. Stay safe!


Tomorrow – Wednesday, February 3 – is NATIONAL READ ALOUD DAY! And what could be better than hearing a story read by our magical school leader, Ms. Cathy??? Join us LIVE on our Facebook page at 4:30pm tomorrow to hear Ms. Cathy share one of her fave books. Can't make it? We'll post it to our YouTube channel so you can check it out later!

Happy Monday, TPS community! We hope that everyone is having a great and SAFE day!

Good Morning, TPS Families! This week's Update has just landed in your in-boxes. Please take a look so that we're all on the same page for the start of the new week together. Wishing you a peaceful and safe Sunday!

WE'RE CALLING A GOOD OLD FASHIONED SNOW DAY FOR THURSDAY, JANUARY 28! You read that correctly... since this is the very first real snow of the season, it just feels right to give all of our TPS families and staff the chance to get outside, make snow balls, and enjoy the quiet beauty of it all. This means that there will be NO in-person and NO virtual learning tomorrow. Just snow relaxation and fun. Remember that Friday is still an all-virtual day, and we do expect kiddos to be online, engaging with their learning. But tomorrow is all about fun, with nothing to make up. Wishing you a deep and restful sleep, and hopefully some joy and silliness tomorrow!


Hello TPS Families! This week's Update has just landed in your in-boxes. It's short and sweet, but filled with important information for every family. Please take a look. Wishing you a peaceful and SAFE Sunday!

There is the possibility of snow, ice and poor road conditions overnight tonight and into Tuesday (January 19). For those who will be attending F2F tomorrow, we want to remind you that TPS follows the determinations of MCCSC regarding school delays and cancellations. If MCCSC delays the start of school tomorrow, we will do the same. This means a start time of 10:15a instead of 8:15a, if there is a delay. If we have a delay day tomorrow (or any day in the future), you'll be notified via a number of channels - you'll receive an email and text, and you'll be able to find the information both on our website and on our Facebook page. We hope that a delay tomorrow isn't necessary, but we want everyone to be prepared just in case. Wishing you a safe and peaceful day of reflection in honor of the legacy of Dr. King.

We are honored to spend the day together as a school community, reflecting on the teachings and legacy of Dr. Martin Luther King, Jr.

Good morning, TPS families! This week's Update has just landed in your in-boxes, and contains a great deal of important information for the upcoming days of learning. Please take a look at your earliest convenience. Wishing you a peaceful and safe Sunday!

UNIQUE PROFESSIONAL OPPORTUNITY @ TPS - SEEKING AN EXECUTIVE ASSISTANT A rare professional opportunity has opened up at TPS - we are seeking a new executive assistant. This position works directly with Ms. Cathy, our School Leader, to facilitate all of the important administrative, policy, executive communications and human resources activities of the school. This position is a 12-month, full-time appointment. Click below to read the job description and to follow application procedures. Please spread the word to excellent potential community candidates!
https://www.theprojectschool.org/page/current-openings

Since TPS first opened our doors, we have held school on Dr. Martin Luther King, Jr. Day, honoring his teachings and legacy. We will do so again this year - January 18, 2021. We hope that all of our students, no matter the learning format, will be in attendance on MLK Day.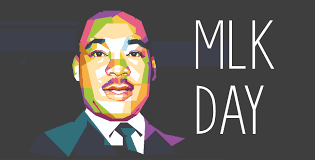 TPS Families, a midweek Update has landed in your inboxes, with a number of important reminders for in-person instruction. Please take a look. Wishing you a safe continuation of your week!