The lottery application for 2023-2024 is now live! It will remain open through 5p on March 1. Wishing all applicants the best of luck!

Hello Families! A quick reminder that tomorrow is the deadline for Art to Remember orders. Thank you for all of the ways that you support TPS!

TPS community - our phone system is currently down. We do not know how soon it will be fixed. Please email staff directly with needs. We apologize for this inconvenience.

We've been waiting so patiently for the installation of the new playground at Waldron, Hill, Buskirk Park, and it's finally really happening! We cannot wait to begin to play on this awesome new equipment. And we thank the City of Bloomington for putting so much thought and design into its accessibility, in partnership with our students. It will be a wonderful play space for our entire community. And watching the installation process and progress is so much fun! (photo credit to TPS educator Cindy Simpson, who captured this great image)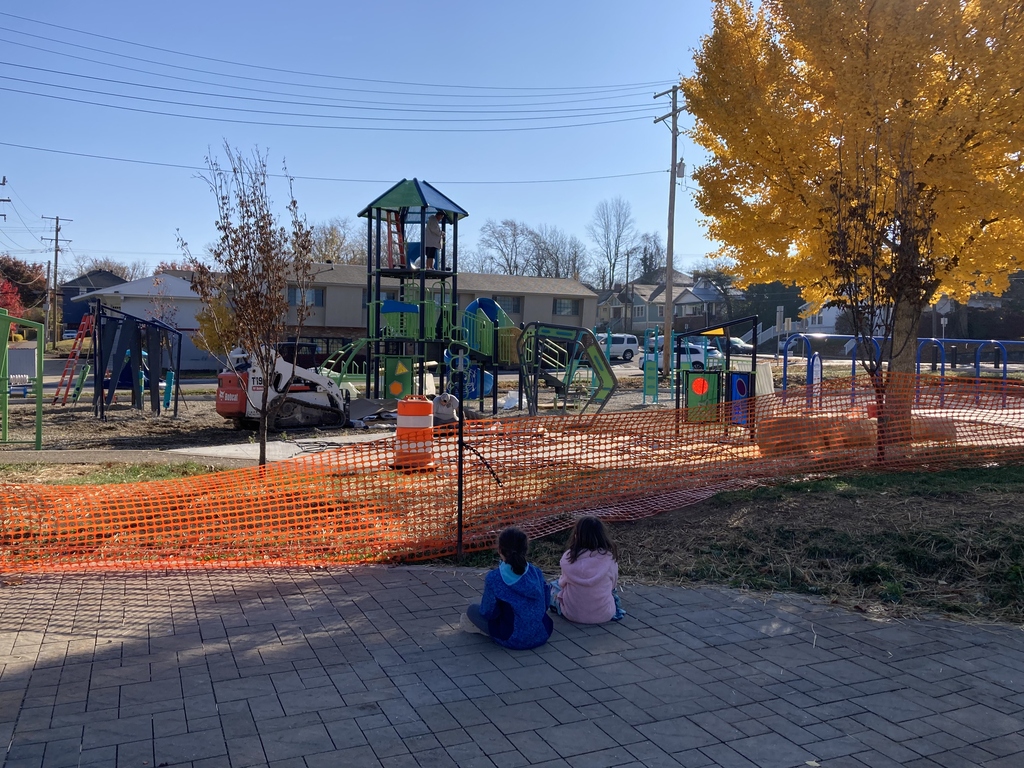 TPS Families – we are excited to welcome you back tomorrow! The Update has been sent your way, with lots of info to get us ready for the week. Please take a look!

Today is TPS Chipotle Day @ College Mall (4-8p)! Mention TPS at the register, and earn us 30%! Online pickup orders use code 8DXL38J. Spread the word!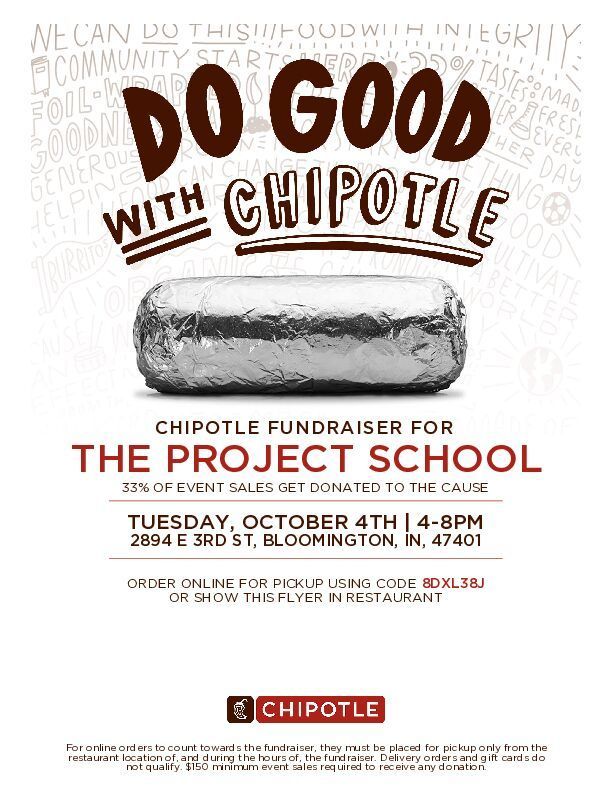 Due to unforeseen circumstances, the TPS Board of Directors meeting scheduled for tomorrow (Thursday, 9/22) is being postponed. We will post information on our website, calendar, and via social media when the rescheduled date has been finalized. Our apologies for any inconvenience this may pose for attendees.

Due to excessive heat today, the cross country meet scheduled for this evening has been moved to tomorrow (Thursday, 9/22). Same time and same location: 5p @ Edgewood. We are grateful to the event organizers for putting safety of the athletes first!

Good Morning, TPS Families! This week's Update – chock full of important information – has just landed in your in-boxes. Please take a look at your earliest convenience, so that we may begin week #2 in a positive and well-connected way. We look forward to seeing everyone tomorrow!

Hello TPS Families! We have just sent an "all things arrival and dismissal" Midweek Update for your review. There are a number of important reminders and helpful hints to make mornings and afternoons even smoother than they have already been. If you don't have time to read the Update before dismissal today, here's the one SUPER important takeaway... do not park in ANY neighboring business or residential lot for arrival or dismissal, even if you think you'll only be there for a moment. Some of these businesses will begin stickering and towing cars today!

Hello TPS Families! Our Summer Update #2 has just landed in in-boxes! It's chock full of new important information for the school year to come. Please read through it, and take note of all your action items. You'll receive 2 additional summer Updates in the next 2+ weeks. We are getting excited to welcome all of your kiddos on August 8!

Hello TPS Families! The first of our Summer Updates has just landed in your in-boxes! We'll be sending out our Updates approximately every two weeks from now until the start of school. Each Update will contain tons of valuable information, so we hope that you'll read them and then keep them handy. Remember that you can also always refer back to Updates by going to our Family Communication Archive on the website. Wishing you a beautiful and safe July!

TPS families, today is the final day of school! Please remember that today is an early dismissal day, with students being picked up at 1 PM. We look forward to seeing everyone in the dismissal line so that we can celebrate a year of heart-mind-voice exploration and joy. We love your children!

We just discovered that something has been amiss with our internal email system since this afternoon. Emails sent to staff since about 2p may not have been received. We are working hard to solve the problem. Thank you for your patience!


TPS GRADUATION IS TONIGHT (Thursday), and all are invited! Join us for a beautiful outdoor evening, when we will celebrate our 43 8th grade graduates. There will be sweet speeches, wonderful performances, and likely a silly skit or two. 7-9pm at the Waldron, Hill, Buskirk (3rd Street) Park. Please bring your own seating, and make sure to give yourselves ample time to find parking. Please do not park in neighboring business or apartment lots!

TPS Families who utilize The Club for aftercare – please note that The Club will be CLOSED THIS FRIDAY (June 3). There will be no aftercare option on Friday. The Club has been sharing this information with regular participants, but we wanted to make sure to get the word out. Thanks!

Hello TPS Families! This week's Update has just landed in in-boxes. Take a look, and remember that tomorrow is Memorial Day, so there is no school. We look forward to seeing everyone on Tuesday. Be safe!

TPS Families, please remember that there is no school tomorrow (Friday) due to a previously scheduled conference day; and there is no school Monday due to the Memorial Day holiday. Wishing you a beautiful, peaceful and SAFE 4-day weekend.

TPS Primary Families (K-2) – please check your in-boxes for an email just sent about Field Day being postponed until next week. We look forward to a celebratory, sunshiny day together next Wednesday!