TPS Families - please remember that surveys are due by 5p today to let us know which learning format you are choosing for our planned phase 2 reopening on September 14. We really need to hear from all TPS families today. Thanks!

TPS Families, hello! You have just received an important time-sensitive email regarding the next phase of our reopening plan. We hope that you will read it quickly and thoroughly, and respond to the enclosed survey by Thursday at 5p. Thank you so much for all of your ongoing support and encouragement, and the trust you place in us.

TPS Families - a mid-week Update has just landed in your in-boxes. Please have a read to stay in-the-know!

TPS Families - Reports of Zoom outages are happening all over the world today. If you are having any difficulty getting or remaining connected, feel free to let your child's teacher know that you tried, and then continue to have your child work on their work for today... take a dance break, be creative, and know that it will all be okay. We appreciate your patience!

Good Monday morning, TPS families! Welcome to the second week of school. We are so grateful to all of you for your kindness, trust, grace, flexibility and patience as we move through this new process with your wonderful kiddos. We are so touched to receive these sweet homemade treats from a parent this morning... they are a reminder that we've got this, with such awesome and supportive families as our partners! Wishing everyone a wonderful day!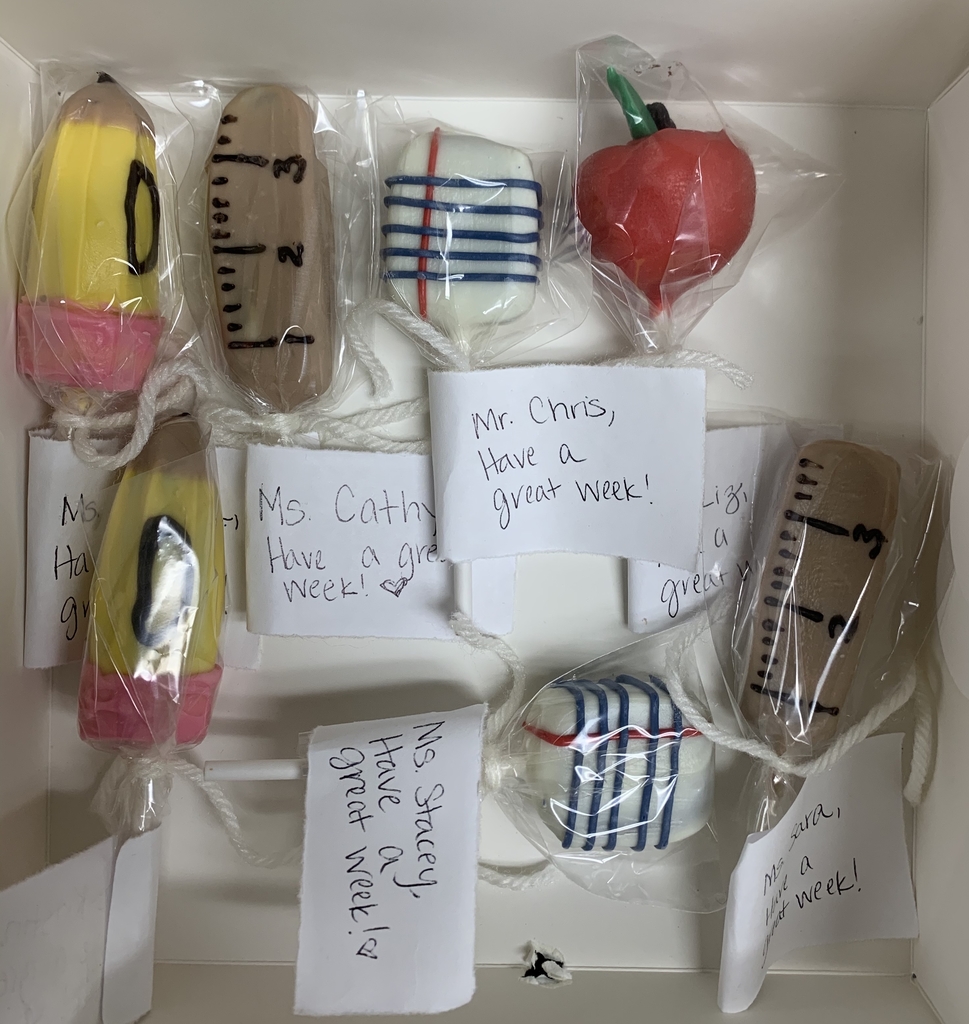 We are so deeply proud of our kindergarten teacher, Ms. Liz, who has just earned her Master of Arts in Education. Our faculty models a love of heart-mind-voice lifelong learning for our students. Congrats, Ms. Liz!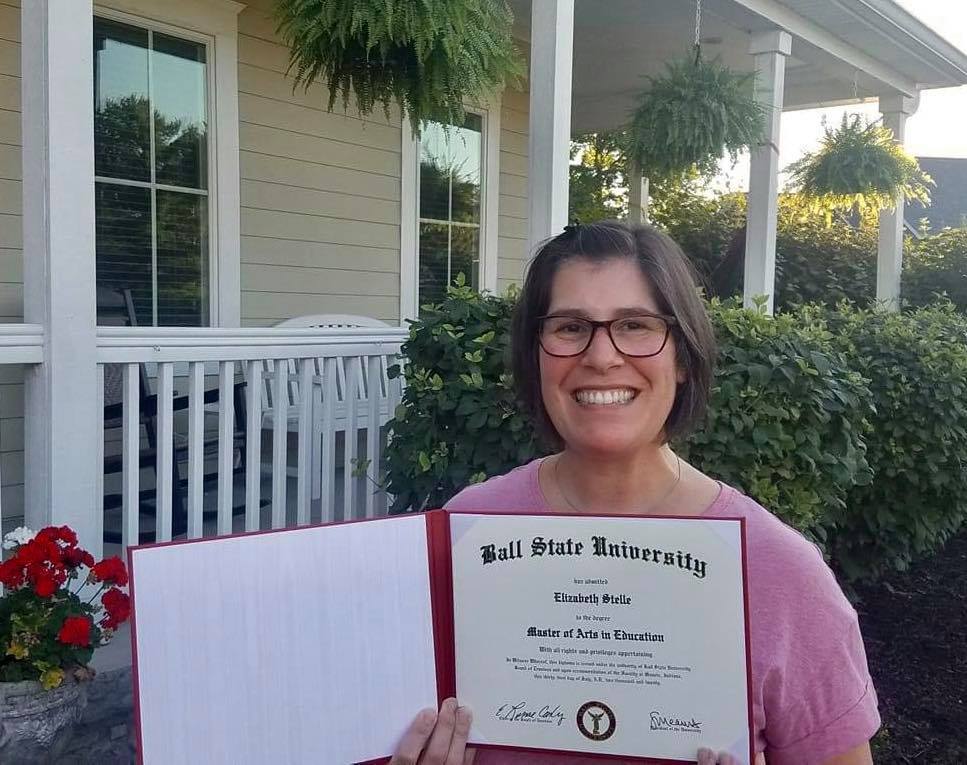 TPS Families - Although we are starting off virtually, we have a family who will be seeking a daily morning ride for their child once F2F schooling can happen, because of parent work schedule. They are in the general area of BHSN, and would love to arrange this ride now, so things are in place for whenF2F hopefully begins. They would be happy to drop their child off to someone's home in that area each morning, and also to contribute to the cost of gas. If you think you'd be able to help out, please email us at
connect@theprojectschool.org
and we'll make the connection. Thanks!

TPS families doing virtual learning - the school day for you will begin tomorrow with the drive thru welcome. Nothing will take place beside that until the afternoon, to give everyone a chance to pick up their materials, and get home and settled. Teachers are reaching out to their classes with the class-specific game plans. We cannot wait to see all of you in the morning!

TPS Families - the weekly Update has arrived to in-boxes! Please have a read, to make sure you are prepared for our first day of school tomorrow. Don't see it? Please check your alternate in-boxes (spam, social, promotional), and message us at
connect@theprojectschool.org
if you still don't find it. We cannot wait to see everyone tomorrow morning - we have missed you so!

TPS Families - we've begun sending class-specific emails with lots of important information, including links to today's Zoom class open houses. Emails from our new system will typically come from a "no-reply" address. Please make sure to check your filters such as Spam or Promotions if you are not receiving communications in your in-boxes. We are so eager to connect with you!

TPS Families, supply lists are now posted on our website, and have been sent out to you via email. Thank you so much for your patience while we got them finalized!

A MESSAGE FOR TPS FAMILIES - Today is the fourth full day of "staff retreat" for our Project School teaching team. To call it a retreat is a bit misleading, even in the best of times. This is the time of the year when we work collaboratively to create greatness for the year ahead for all children, families, and staff. It is the time when we push our thinking to be better and do better. It is the time when we work together to develop our P3 – problem, project, and place-based curriculum. And, it is a time where we build our team, strengthen our connections, and reestablish our teaching community. This year, we are working to accomplish all of these things, but also so much more. We are working to decide the best ways to support our students in multiple learning formats. We are working to strengthen our use of technology to improve the virtual experiences that will be an important part of the year ahead. We are working to on-board nine new members of our teaching team (classroom teachers, teaching fellows, and student teachers), and we are working to create systems, structures and schedules that will support our students in a TPS education, while in a time layered with COVID-19 related challenges. And through all of this, we are challenging our community to engage in work to operate as an anti-racist institution. Yesterday we spent the afternoon virtually with a phenomenal NYC-based educator, Cornelius Minor. Among other things, Cornelius is the author of the book, We Got This, which our teachers read this summer. Both Cornelius and his book are brilliant, affirming, and challenging of the work we do. One thing that Cornelius shared with us that struck a chord is his belief that, "a schedule is a moral document." The schedules that we are creating for the start of the most complicated school year of our lives should clearly reflect what we believe to be most important, what we most value. They should serve as a commitment to our students, families and to one another other, as team members. We are working on the schedules and all that goes along with them. As we are putting together what education will look like this year, especially in the first four weeks when 90% of our students will be learning off-site, we are striving to create schedules and experiences that value our students, families, and staff. Next week we will continue to do this work, and will then be joined by our amazing support staff for continued professional development. You will receive the specific guidelines for our virtual learning plans next week. We know that it is hard to wait and to have so much be unknown. Know that we are working incredibly hard to make this happen, and that we greatly look forward to sharing specific plans with all of you. We wish all of our families, and the entire community, continued safety, health and peace.

TPS Families - our staff is now hard at work on 2 weeks of professional development, in the lead up to our return to school on Monday, August 17. We promise you that much more information will be headed your way in the days ahead. You inspire us all to work our hardest to bring you heart-mind-voice educational excellence, no matter the format or location. Thank you for all of your trust and support!

TPS Families, the latest edition of The Family Update has hit in-boxes this morning. Please take a look to stay in-the-know about school happenings. Wishing everyone a beautiful Sunday!

TPS families, we need your help - we are down to 16 families we need to hear from confirming your placement for the beginning of the school year. As we have shared, we are providing mostly virtual instruction, along with an in-person option for families who need the care. In order to take the next steps in our planning, we need to have information from everyone. If we don't have your response yet, Ms. Rene called to give you a gentle reminder. Thanks for getting back to us ASAP.

Download our new smartphone app for iPhone and Android, and you'll be able to stay in-the-know about important announcements, calendar items, special events, and more. Use the app to access our directory, to send communications to staff right from the app, and to visit each teacher's portal page with all the learning links you need. You can check out the lunch menu, read through the family handbook, and submit required absence notifications. You can even make a donation via the app to support heart-mind-voice educational excellence. Search for The Project School in the app store - for everything TPS in the palm of your hand!

TPS Families, please check your in-boxes for a very important message regarding our switch to all-virtual learning for the start of the school year, beginning August 17. The safety of the children and all of our community is paramount in our planning.

Good morning, TPS Families! Your weekly Update has just hit in-boxes. Please have a read! Wishing you a beautiful and safe day.

TPS Families - due to increased COVID-19 community cases, we are moving our mask making to a DIY set-up. Instead of Switchyard tomorrow, we'll be organizing materials & instructions to be picked up (safely) in upcoming days. Please check email for details. AGAIN - we will NOT be meeting at Switchyard tomorrow for mask making. Our deep thanks to the parent organizers!

All schools in the area just received the following statement from the Monroe County Health Department: "Based on the sharp increase in cases over the past few days and a possible increase in hospital demand the MCHD thinks it would not be unreasonable to consider going to your "plan B" while we monitor this situation. Dr. Sharp reminds you that this is still a school system decision. However, considering a delay in re-entry of in-person classes for a couple of weeks is worth considering." This statement affirms the decision that we have already made to delay the start of any version of school at TPS until August 17. It also causes us to lean more strongly toward the virtual start that we again shared as a possibility in the letter to our families on 7/22/2020. We will finalize the decision of how we are opening by by 7/27/2020 at the latest. We will then work with families who MUST have care at school to support their needs. In our weekly update this week there will be a survey that will also help our families to connect to each other. Please pay special attention to the opportunities this creates for connecting our new families to our veterans. We are all in this together, at least 6 - feet apart!